5 Branding Lessons Audi Taught Us in The Transporter Refueled
I often see superb advertising feats in movies, some are game changers like how the bond villain's car (a yet-to-be-released Jaguar) was not destroyed in the movie Spectre, but, 007's Aston was. This was a cool thing for Jaguar-Land Rover as villains always suffer destruction at the hands of bond.
All that said, usually there aren't that many lessons to be learned from a brand in a movie. That is, until now. I watched the Transporter Refueled and kept seeing valuable lessons in branding that any Kenyan business can use in its branding strategy. I will jump Straight into these now…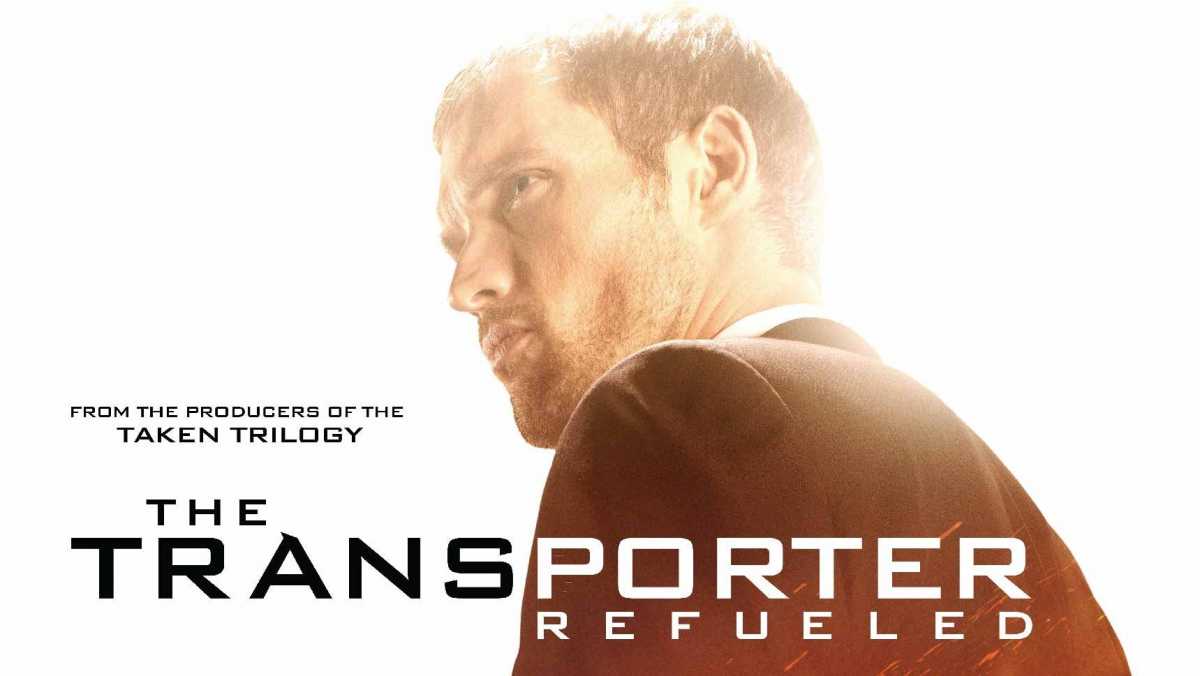 You can change the owner of an idea in your customer's mind
Whenever I thought of or heard the word transporter, I immediately thought of Jason Statham and BMW. Often my customer's in Kenya tend to task Wit Design Kenya with coming up with a great idea that is better than a given one.
How Audi did it:
They changed the actors (Jason was replaced by Ed Skrein and François Berléand with Samir Guesmi for the inspector
Reduced the importance of some roles such as the inspectors
Built on the story by adding flesh to Frank's character through tools such as Frank's dad
Changed the all important BMW to an Audi.
What Audi taught us: You don't have to come up with a new idea. You can actually hijack an old idea and build on it, improving where it wasn't so well executed and building on where it was.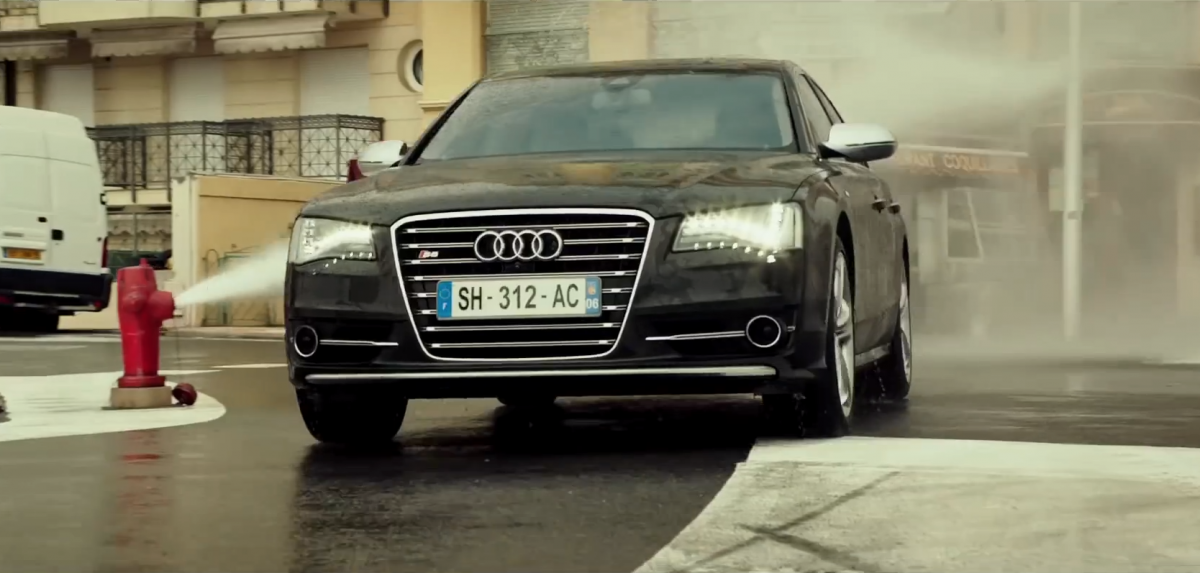 Sell the dream
There are certain possessions people don't buy because they need, rather, they buy them because they breathe life to a dream they have been walking around with in their heads. Typical examples of these possessions are million shilling watches and heels, billion shilling homes and finally performance executive saloon cars.
How Audi did it:
Shooting techniques that give the car the effect of driving straight out of your dreams
Highlighting features (e.g. Frank uses the automatic boot to distract a villain)
Removing the mundane. Frank looses something in this movie because he never tends to the car or talks about tending to to it. Audi, however, benefit a great deal from that as their "dream" doesn't sell the work needed to maintain it.
Show cute little highlights only found on this car and no other Audi, such as the S8 branding behind the rev counter
Show the sheer anticipation of driving pleasure by how Frank grabs the steering wheel
Show Frank very relaxed as the car seems to loose its rear end in the parking lot – an S8 driver needen't ever worry.
What Audi taught us: When selling the dream, look for life-giving ideas to mundane concepts. Example: Automatic boot opening – Use your automatic boot to distract a villain as you get away. Audi also taught us to hide the work of maintaining a car looking as gorgeous as the Audi does in the film as this may turn buyers away to less expensive options they won't have to care for so much.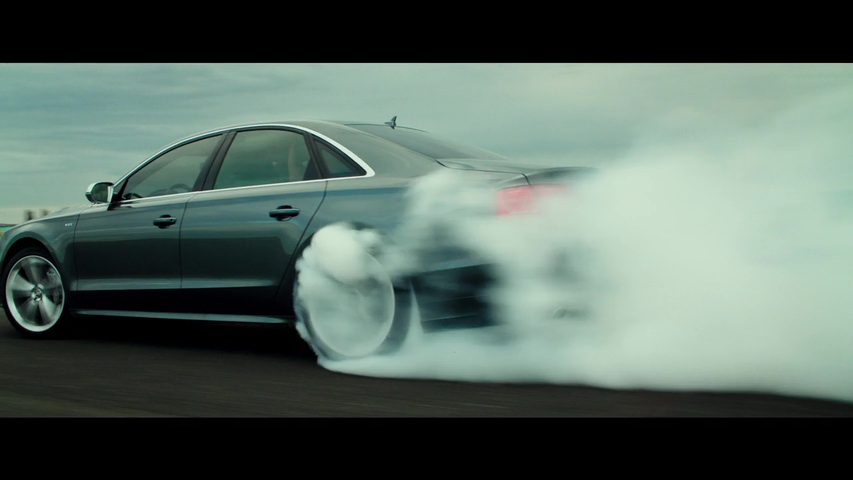 Don't hide the possible pitfalls
Some brands in Kenya are cliché simply because there is nothing the brand being pushed supposedly cannot do. An example you'll find is that a brand turns your car into a transformer and allows your transformer to traverse insane terrain leaving your original car in perfect shape when you get back home. What is this brand advertising? Engine oil. #Really?
How Audi did it:
Audi didn't try to sell the Transporter's car as the fastest car on the planet, the best get away vehicle simply because it will outrun everything on the road. They could have done this, but, the issue with that approach is that it simply is not true.
What they did instead is:
Position the Audi driver as a clever chap that uses what is around him to make an escape – he used fire hydrants.
Focused on the car's more pertinent features in a city-scape escape – agility, quick acceleration, sharp breaks and so on.
Used some of its quirks as benefits – will the Audi chew through tires? Yeah, but, you can donut to your escape, handy feature!
What Audi taught us: If there is a possible down side to your brand, find it and expose it as a possible quirky benefit to your brand. Be in control of your brand's narrative, even the negative.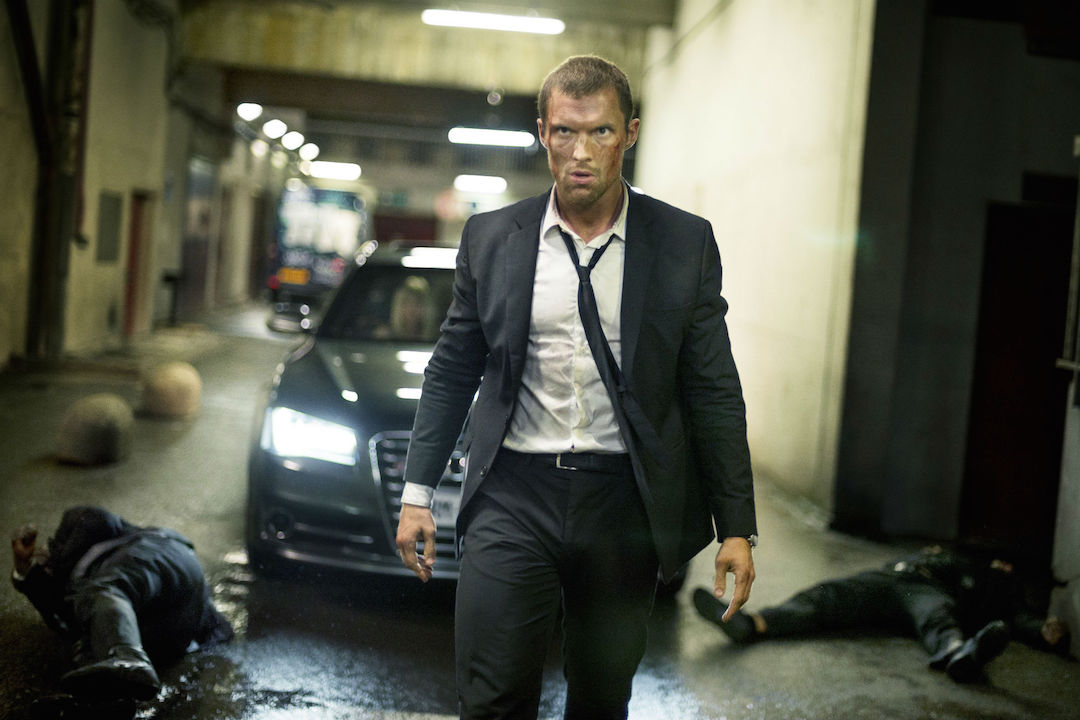 Don't push too far
Some brands are not aware of the negative consequence of pushing too far. This seen fairly often in the Kenyan market and it is usually carried out by practitioner's behind inexperienced brands or poorly researched concepts.
How Audi did it:
Frank is in his car in a dark alleyway. Inside the car with Frank are client and her two packages. The issue is that Frank is surrounded by thugs. What does he do? Does he simply drive through them? It is a movie after all? No. Frank puts the car in drive and jumps out of the sunroof to personally address the crooks.
The benefits of this are:
Audi position S8 drivers as capable strong individuals at whatever they do
The S8 is not imprinted in the audience's mind as a tool for running over people
What Audi taught us: If you are in a tight spot in which your brand cannot be a hero, find a hero and identify that hero with your brand.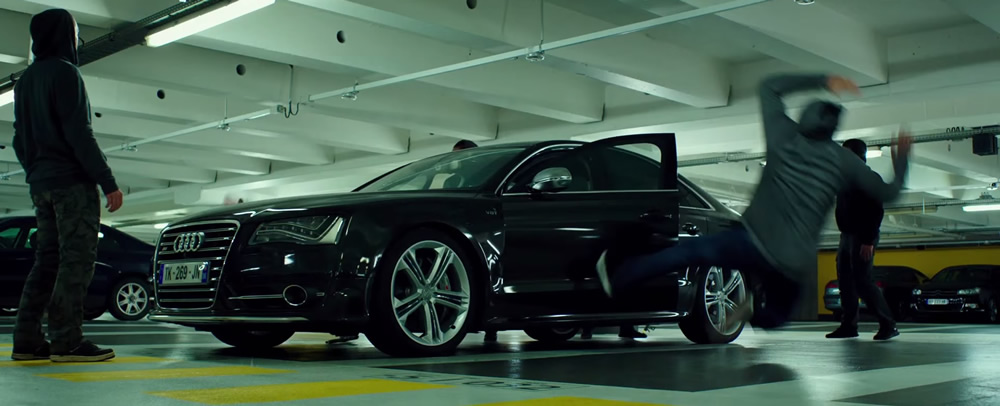 Detail is everything
I once watched a comedy in which a beautiful ad was created and at the end of the ad they forgot to say who the ad was for. Or another Nairobi special is when great print ads are done and then the client's logo is hidden so you really have to look to find out who is communicating to you.
How Audi did it:
They made the car the hero of the movie and the movie more like a skit from show that would be called a day in the life of an S8 Driver.
They used every opportunity to show the S8 its its full glory
What Audi taught us: Don't forget who the hero is supposed to be. Even if you need to frame the resulting communication differently, the hero should always be your brand.
I hope you enjoyed the film as much as I did!
– Job Ballard, Lead Creative at Wit Design Kenya