We make your story clear so customers can confidently do business and connect with you.
Winnie Ouko
Founder / Lattice Group
Wit Design Kenya have been working on our brands for over three years now and I am happy to be working with an design studio in Kenya that gets us and is able to develop strong communication tools that effectively communicate what we need said.
Jonson Mwangi
Director / Paradigm Projects
We needed an identity that effectively communicated who we are and what we do. I really am pleased with the work has been doing for us over the past few years. Here is an agency that wants to walk the journey with you.
Wambui Kairu
Founder / Invisible Crown
I want to thank Wit Design Kenya for their attention to detail and interest in first learning what we are doing at Invisible Crown, then translating this into a great profile design for us.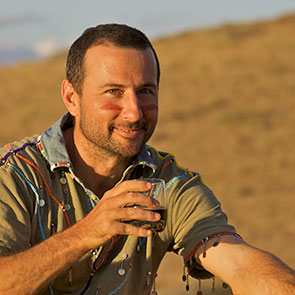 I wanted to personally say a big thank you for all your work on the Profile as well as the recent revised website. It looks great and we've had very good feedback from clients overall. The end result was a very good quality product, so thanks for all the continued efforts.
Dr Paula Kahumbu
Director / Wildlife Direct
I can always call on Wit Design Kenya. Anytime. That is very important in conservation communication where we sometimes need to communicate urgently on weekends, on holidays or at odd times!

I can recommend Wit Design Kenya for any logo design needs you may have. They offered me a well justified and documented process that gave me exactly the result I wanted: something fresh, unfamiliar, clear and descriptive. See what they did for me here.
…
We view web design, internet marketing and graphic design as part of branding. That is a disciplined process we use to build awareness and extend customer loyalty to your products and services.
If you desire to invest in the future, we use branding to seize every opportunity to tell customers and would-be customers why they should choose your products and services over your competitor's. We aim to see you lead and even outpace the competition while giving your employees the best tools possible to reach customers and gain their loyalty.
.
Commentary
March 10, 2017

February 2, 2017

November 22, 2016

November 22, 2016

October 6, 2016